Our Services at Saginaw Gold Exchange
Free Cleaning and Inspection
We recommend having your jewelry cleaned at least once a year by our expert staff. This is also a great time to asks questions and get tips on how to care for your jewelry.  We look for loose stones, brackets, prongs and other things that can fall out. The cleaning and inspection process includes cleaning each piece with jewelers solvent, then carefully inspecting it, checking the clasp, sizing, adjusting and polishing the stones and finally polishing the gold and silver.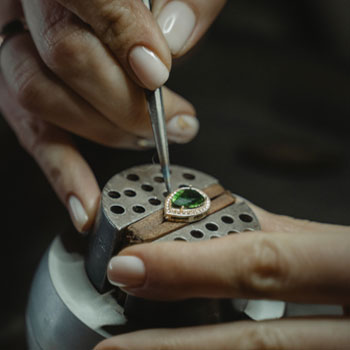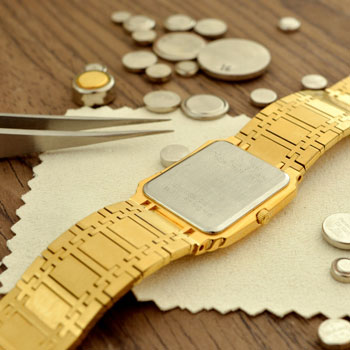 Watch Batteries Replaced $7 and up.
Most people have the incorrect idea that it takes 2 minutes or less to do battery replacement. The fact is some brands of watches are very easy but that is not every case.  Your watch battery will slowly lose its ability to provide the power necessary for the movement of your watch and your watch may not work properly. During replacement we will let you know if there as any concern with your watch.
We Buy Gold and Diamonds
"If you don't wear it, sell it."
We will buy your gold and diamond. We have built the reputation of paying more then our competition. We have cash set aside to purchase your gold, on the spot. We are COVID compliant for a safe shopping experience and we follow the CDC guidelines. Stop in today for a free quote of your gold.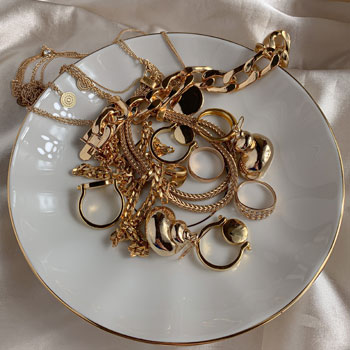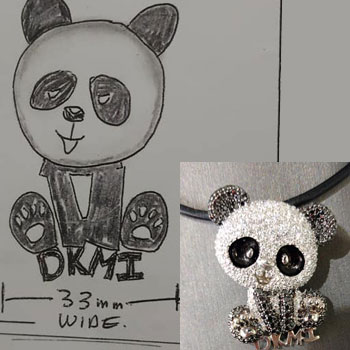 Custom Jewelry and Design
We can help you create your own personalized piece of jewelry. Our custom jewelry service is one of our best features in Michigan. We will help you, step by step, through the process and show you how easy it is to get your own personalize your piece of JEWELRY. With many options, we can create one-of-a-kind JEWELRY that reflects your style, or you can choose a standard design for everyday wear. It's up to you!
Appraisals and GIA Certifications
Why you need to talk to a professional local jeweler when getting your diamond ring appraised or certified? A good jeweler will help you understand what makes JEWELRY valuable. Moreover, an expert may be able to identify some issues with your jewelry that are worth fixing before it sells. A properly trained and experience jeweler can give you market value or insured value if you have it covered by a policy.